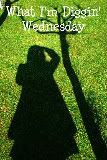 Head on over to Staying Home and Staying Sane and share what you are diggin'!
As usual, I am really diggn' coffee, it's always a big hit in my mind, ha ha!
I'm digging this book that really has me thinking and growing.
I am digging the views that are in my own state that I have never seen before.
My girls are digging this song, yes, even the littlest is singing it.