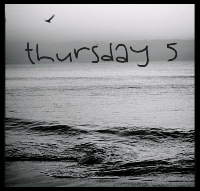 Upbeat
Fantastic
Accomplished
Thoughtful
Brilliant
1. I am feeling so

upbeat

with this gorgeous weather! Bring on the sunshine and warm weather!
2. I am so ready for this weekend, I think it will be

fantastic

! My mom is coming up for a visit and we will be celebrating my brother's birthday.
3. I feel like I have

accomplished

a lot of the work that I was needing to do around the house. Sometimes it is so much easier to put things off, but getting things done feels wonderful!
4. Hubby was so

thoughtful

earlier this week. He stayed home from work on Monday because I kept having really painful muscle spasms. What a sweetie!
5. I keep coming up with

brilliant

blogging ideas, but then forget them. At least I know that they are somewhere in my brain :)