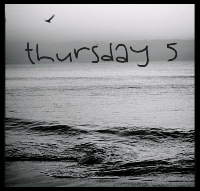 Fabulous
Satisfying
Amazing
Sweet
Jubilant
1. I was actually able to sleep last night and today I feel

FABULOUS

! Well, sleep plus the coffee :)
2. It is so

satisfying

to have my house picked up almost everyday. There are days when it just seems like too much to manage, but I have been putting in the extra effort and am so pleased.
3. Abby has caught up on all of her milestones and has actually surpassed them. She is also finally over 20 pounds, her 15 month check up was

amazing

!
4. Hubby was so

sweet

last night, he brought dinner home and it was my favorite, Chipotle! What a sweetheart!
5. I feel

jubilant

that spring is just around the corner. It is so close that I can almost taste it! This winter just seemed extra long, cold and snowy. I am beyond ready for sunshine, green grass and playing at the park!