It's Thursday everyone, you know what that means: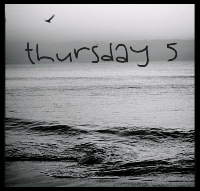 Patient
Joyful
Marvelous
Grateful
Wonderful
I have had to be extremely

patient

with a certain 3 year old lately. She has been having a hard time and is acting out in a major way. So, I am giving her lots of hugs, kisses and boundaries.
I am so very

joyful

about my brother's wedding coming up. It is going to be awesome!
I am finally feeling

marvelous

. This stomach stuff is no fun!
I am

grateful

to have such a wonderful husband. He took care of me and the cupcakes while I was sick and did an amazing job!
I feel so very blessed to have such

wonderful

children. They light up my life!