Okay y'all, I am going to have an honesty moment.
Today is not a rock star day.
In fact it is the opposite.
Not sure what the opposite would be, but let's just go with it.
I was awakened this morning to Adison yelling that Ainsley had puked.
So after running around trying to get things cleaned up/sanitized, Abby decided that she wasn't happy.
Add this to the fact that I had a pukey kid and it was just not pretty.
My saving grace is Adison.
She is having another snow day today and thank the Lord is at home today.
So, rather than wallow in my cranky child and three-time pukey child, I have decided to focus on the positive.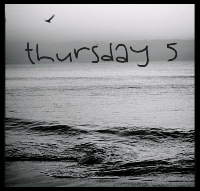 Blessed
Incredible
Productive
Elated
Happy
1. I am

blessed

to have such an amazing, supportive and helpful hubby that was a partner in corralling this mornings chaos.
2. It is

incredible

to see how much Adison is growing and learning this year. She really is doing amazing!
3. I was super

productive

yesterday, too bad that it all was wrecked, leaving me to be super

productive

today. Focusing on the positive and checking off that To-Do list.
4. I am

elated

that I have a new book to read, reading makes my day!
5. I am ever so

happy

to have all three of my cupcakes home with me today. Makes me smile!